What if...
You could move from compliance and control to communication and confidence in your riding?
You had a willing partner instead of a horse forced into submission?
You could gain a competitive edge with an equine partner who wants to win as much as you?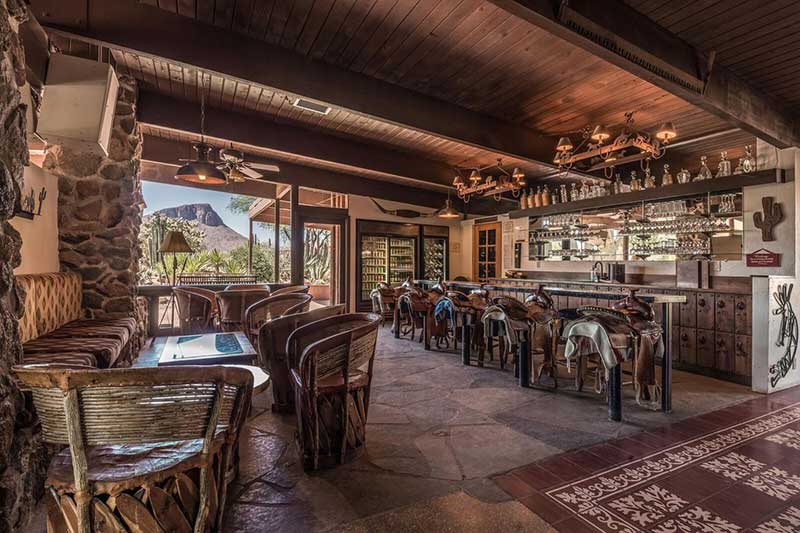 "Anna is one of the most gifted horse trainers I have ever met. Not only does she get great results with the horses whom she works with, she is also able to transfer and teach her ideas and knowledge in a clear way to spectators of all ages."

- Vanessa Somers, CEO and Founder of Horse Lifestyle
Join International Equine Behaviorist, Clinician, and Horsewoman, Anna Twinney in the idyllic, historic, and iconic Tucson desert for an extraordinary week of riding, relaxation, and relationship.
You will finally demystify your horse, understand their challenging habits and behavior patterns, and gain a relationship with your equine companion that you might not even have believed possible.
This is your opportunity to see why Anna and Reach Out to Horses is so popular and effective, and enjoy an info-packed adventure into the world of your horse.
Over the course of the week you will explore, maybe for the first time, genuine, trust-based horsemanship. You will uncover the secret to creating a genuine relationship with your horse and a willing partner. This is your chance to go deep into the language, communication, partnership and results that are truly possible.
These natural, authentic and original methodologies focus on a soft intuitive structure to give the horses a voice by discerning their silent language. Self-awareness and alignment allow for honest communication and connection, creating a partnership to be formed through mutual trust and respect. Force, firmness, control and compliance is replaced with an honest congruent dialogue. Clarity and communication through feel pave the way to becoming perfect partners.
In a positive and supportive atmosphere, through empowering exercises, demonstrations and lectures we will weave this gentle approach into your everyday practical horsemanship. As each day builds upon the one before it, you will feel your confidence build for you and your horse.
And that's not all! Because, as you are creating this incredible partnership on the ground, and in the saddle, you will be vacationing in one of the most relaxing, fun, and beautiful spots in the U.S. Enjoy a ride in the desert, a delectable dinner, or just lounge by the pool.
If you have been searching for a more evolved method of training, if you want to take your skills and your relationship with your horse to a deeper level, you have come to the right place.
Take this special time, learn to listen to nature, to its messages and lessons.
Learn to hear the whispers of the horse.
Itinerary:
Our day begins at 9am and runs through to the lunch bell at 12.30pm, while afternoons are kept for your leisure and pleasure.
At the White Stallion Ranch - November 14 - 16
Day 1: TLC ~ Trust based leadership and compassionate communication
7-Step in-hand Safety System - Intimacy, relaxation, evaluation, educational and motivation exercises for horse and handler
Day 2: Spook-busting Secrets: supportive desensitizing techniques
Remove trust-destroying activities from your repertoire like force, fear, flight, fight or freeze and replace with trust-building techniques!
Day 3: In-hand & Ridden obstacle course
Become the confident horse and rider combination your horse wishes you to be!
Day 4: De-mystifying the round pen
Dialogue, direct and dance with a horse at liberty
Day 5: Intuitive/bit-less riding
Transform your riding from control and compliance into connection and communication
Face your fears and overcome your horse riding obstacles ~ take your skills to new heights and stretch your limits!
For details of the Confident Horse, Confident Rider training contact info@reachouttohorses.com.
Space is limited so register for your favorite location today!
__________________________________________________________________________
Event is scheduled for a Sunday, November 12th arrival through to Saturday, November 18th departure. Tucson Airport transportation is available for an additional charge. Please contact White Stallion Ranch for more information about transportation. The Confident Horse/Confident Rider clinic begins on Monday, November 13th and ends on Friday, November 17th. Price is per participant.
50% deposit is required to reserve your spot at the ranch.